COVID-19 has changed every aspect of our life. We live under many restrictions, concerns, and threats that did not exist before. Under such extraordinary circumstances, consumer behavior and trends have changed as well.
As a marketer, understanding and analyzing consumers is the most vital for effective marketing. Without understanding their needs and behavior, you cannot deliver the right message to the right segment. This article will introduce the new consumer trends in 2022 to help better adapt to the Endemic.
Safety Obsessed
Under the COVID-19 pandemic, everyone is taught to be more mindful of their health and safety. For instance, health organizations, schools, and even supermarkets encourage us daily to regularly wash our hands, keep social distance, and more to protect from the virus. In fact, the PwC survey found that 35% of customers put health and safety measures as the most important attribute when shopping in physical stores (PwC, 2021).
To adapt to the new priority, marketers should focus on more safety-oriented practices and measures. For instance, if you deliver a product, you may adopt contactless delivery or regular sterilization of the box. You may also provide an explanation about the new measures. These will help ensure consumers feel safe enough to use your product or service.
Price Conscious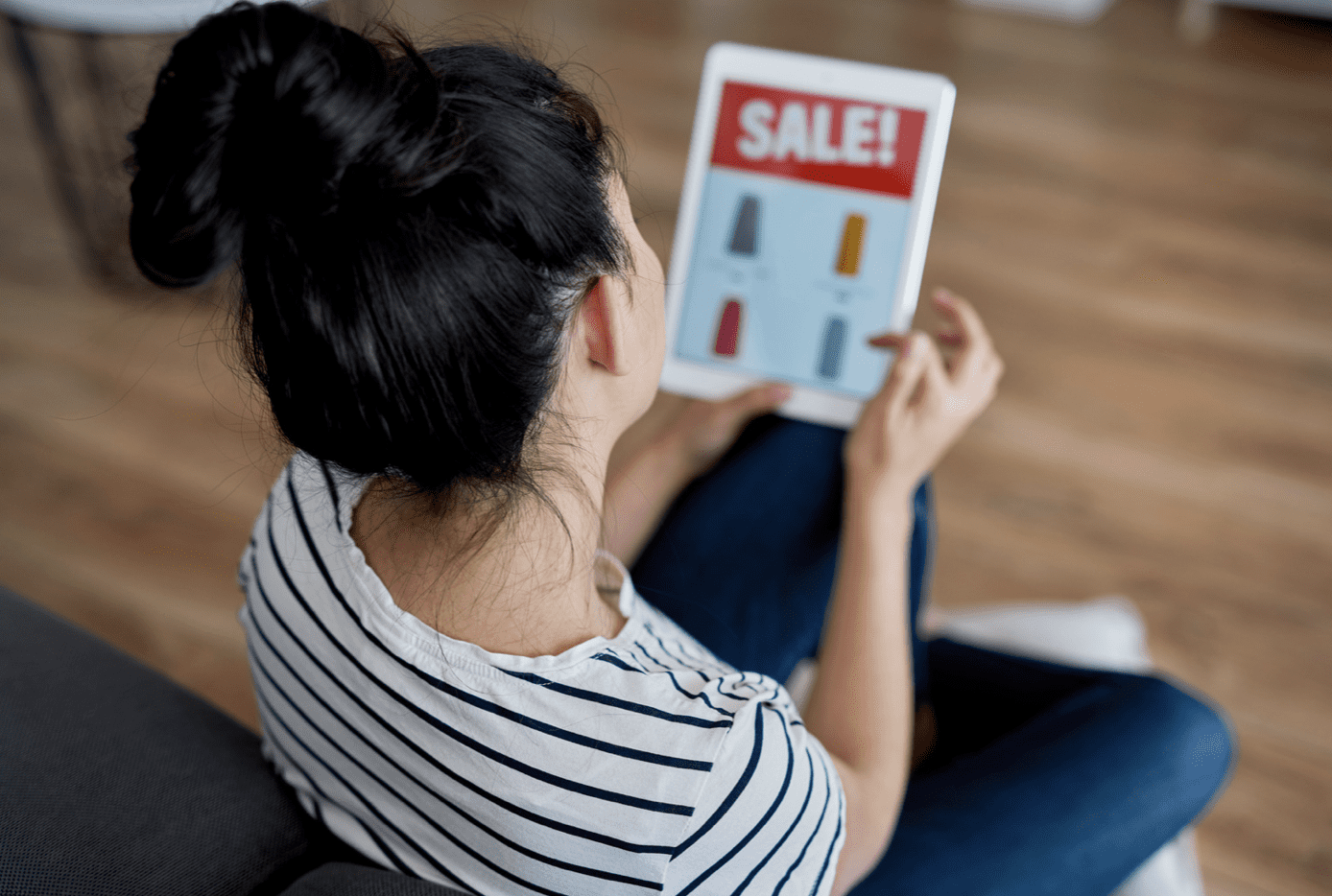 Along with health and safety, COVID-19 has brought a massive impact on the economy as well. According to ILO, there were unprecedented global employment losses in 2020 of 114 million jobs relative to 2019. Furthermore, monetary GDP loss in the best COVID-19 scenario is expected to be 76.69 billion USD (Statista, 2021). Under such conditions, it is not surprising to find out that 59% of consumers are becoming more price-oriented (PwC, 2021). As statistics show, it is becoming more important to ensure consumers feel meaningful and valuable on every dollar they spend.
The most direct strategy to target price-conscious consumers is discounts and promotions. However, it cannot be a long-term strategy to sustainably grow a business. Moreover, according to research, consumers' highest priority when making a purchase decision is a trusted relationship rather than a low price (Moorman, 2020). Thus, in addition to a price-oriented strategy, we strongly encourage building a long-term relationship with consumers to make them loyal even after the COVID-19.
There are numerous ways to build a long-term relationship with customers. You may use email marketing, social media marketing, or loyalty programs to maintain the relationship. One essential tip is to fully understand different segments of customers to send personalized content. This is because 72% of consumers will only interact with personalized marketing content (Wright, 2020). By analyzing the target audience, you will be able to find out the right content and message that can grab each consumer's interest.
Convenience Driven
One of the few benefits COVID-19 has brought to consumers is convenience. Contactless payment, self-check-in, and more have offered more convenience than ever before. Such convenience is unlikely to cede in post-pandemic. In fact, 25.5% of consumers listed convenience as the deciding factor in where they choose to give their business (Marhamat, 2021). Therefore, marketers should be prepared to develop convenient options in offline businesses for the post-pandemic era.
There are various ways to fulfill the needs of consumers. Amongst them, we recommend integrating digital marketing with offline marketing. One of the biggest advantages of digital marketing is its ability to analyze and reach the audience cost and time effectively. Thus, by combining the big data and reachability of digital marketing, you will be able to provide a convenient and personalized offline shopping experience. For instance, you may provide QR codes in offline stores to let customers order online for delivery options. You may also use data from the online website to suggest personalized offline content like efficient offline shopping routes. By combining useful data from both online and offline channels, you will be able to proceed with the consumer journey more smoothly.
Eco-friendly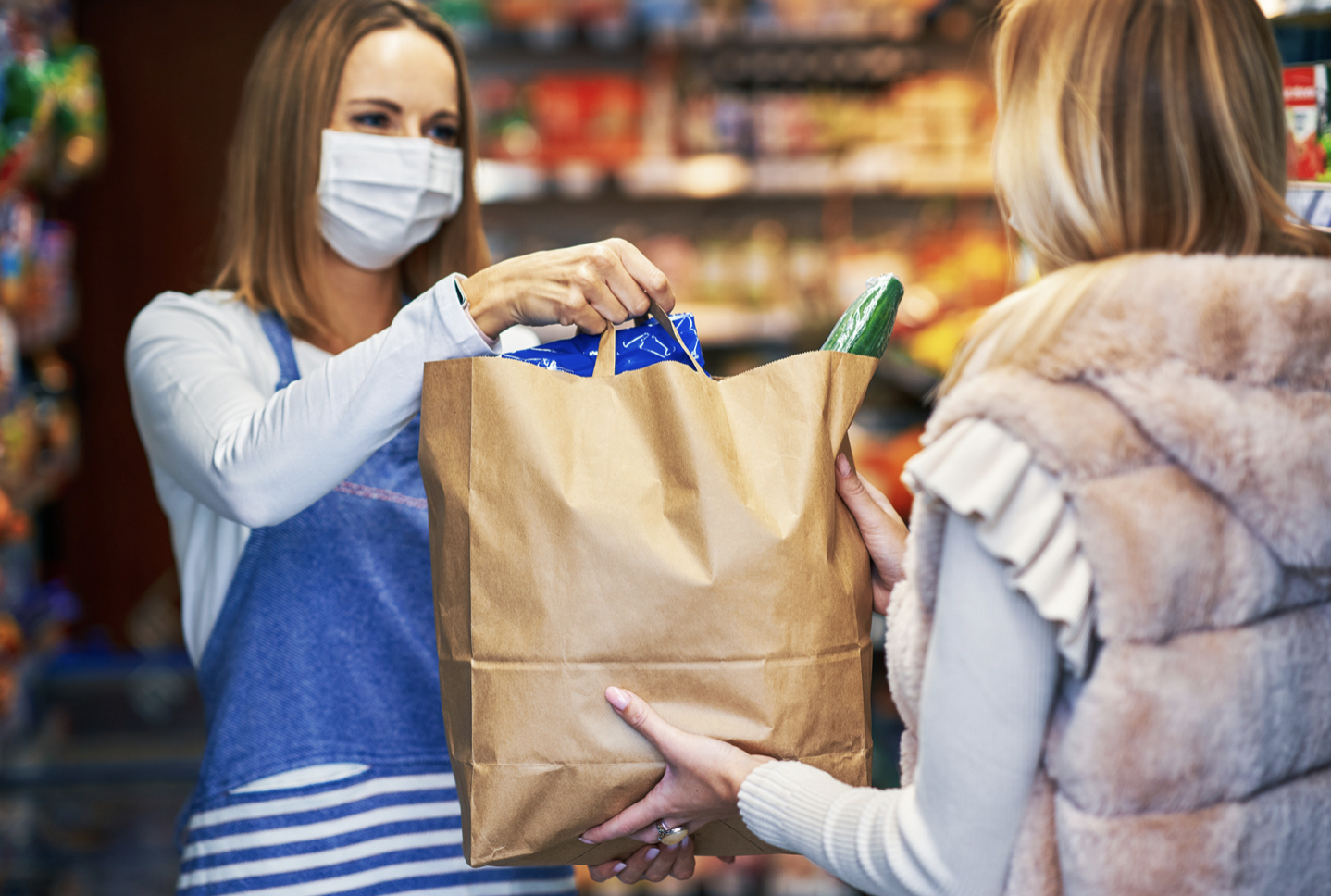 One interesting consumer trend from COVID-19 is the rising concern over the environment. As people see more layers of packages and disposable items in their purchases, they become more aware of the amount and impact of trash they produce. This led half of all global consumers to become more eco-friendly since the COVID-19 (PwC, 2021). Moreover, such concern led 81% of people to expect companies to be environmentally conscious in their advertising and communication (Getty Images, 2020).
Consumers today, thus, do not only look at the convenience but also how their and others' purchases can impact the environment. If your company sells a physical product, this trend can be a new opportunity to position more value in the product. For instance, you may design environmentally friendly packages or delivery methods to portray how your company is participating in the environmental movement. If you sell service rather than a physical product, this may be a bit tricker. Depending on the service type and target audience, you will need to design a more creative strategy to show interest in environmental protection. Since people are becoming more attentive about sustainability, an early move will help your business differentiate from competitors and add more value to consumers' purchases.
Rise of Retail
Digital marketing is now the major marketing strategy. In fact, global digital ad spends are expected to reach $389 billion by the end of 2021 (Bhattacharjee, 2020). This is not a surprise as online shopping is almost the only safest way to shop in the COVID-19. However, according to data by Forbes, such preferences and trends are not likely to last for the long term. According to a survey by Forbes (2021), 46% of respondents still prefer to shop in person rather than online and even those who prefer online shopping do not necessarily prefer online shopping all of the time. This implies how consumers are getting tired of digital shopping.
Digital marketing is yet a necessary marketing strategy even after the COVID-19. It is the best channel to analyze the audience, send marketing content time-efficiently, and monitor the progress. Thus, marketers should focus on developing more creative digital marketing strategies along with physical marketing tactics. For instance, you may hold an offline event that integrates digital channels like social media to target and engage a wider range of audiences. Furthermore, you may come up with more interesting and engaging digital marketing campaigns using recent technologies like AR to grab the attention and interest of the audience. Check out this article if you are interested in new technologies trend in 2022.
Are You Interested In Other Marketing Tips? Then Check Out The Following Articles!
Beginner's Guide to Using Instagram Ads for Marketing
5 Steps to Build an Evergreen Sales Funnel
3 Ways to find TikTok Influence for your Marketing
3 Useful Tips to Stretch your Marketing Budget Further
References
https://www.pwc.com/gx/en/industries/consumer-markets/consumer-insights-survey.html
https://www.statista.com/topics/6139/covid-19-impact-on-the-global-economy/
https://www.ilo.org/wcmsp5/groups/public/@dgreports/@dcomm/documents/briefingnote/wcms_767028.pdf
https://whatsnewinpublishing.com/robust-growth-to-resume-in-2021-global-digital-ad-spending-to-bounce-back-reports-emarketer/
https://www.forbes.com/sites/forbesbusinessdevelopmentcouncil/2021/02/10/five-consumer-behavior-trends-to-watch-in-2021/?sh=4de3681e3899
New research shows climate and sustainability still top concern despite COVID-19 pandemic